2005 STCNO Specialty Raffle
For the 2005 STCNO Specialty Raffle we have a hand crafted, life sized Scottish Terrier. This item has been carved out of a tree trunk using only a chain saw. Artist Jesse Strack created this one and only piece specifically for the STCNO.
Raffle tickets are available at this time. Tickets are $2.00 each or 6 for $10. The drawing will be held during the 2005 STCNO specialty in Canton, Ohio on October 29, 2005. The winner does not have to be present to win the one of a kind item.
The pictures below do not do the item justice. They do not show the detailing as it is seen in person.
If you would like to purchase raffle tickets for this item, please contact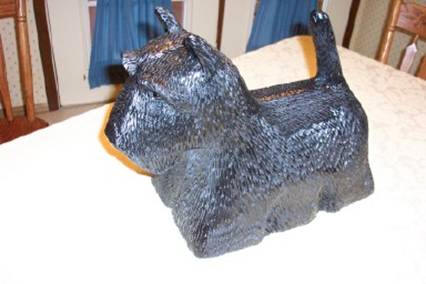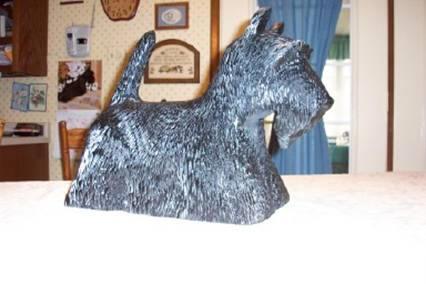 Last updated 03/25/05 email webscotty