$$ STCNO Fund Raiser $$
The STCNO fund raiser was a hugh success. We sold out of the beds during the Canfield show. The club has decided to make more of these beds for future sells. This page will be updated once the supplies are in and construction begins.
The price of the bed will be determined once all the pieces parts have been purchased. An extra mat can also be purchased. The beds can be shipped as needed (cost of shipping is not known at this time).
The STCNO is selling a hand crafted bed as a portion of the fund raisers this year. The bed is 28"X20"X6 1/2".
This is a rugged item, made of quality materials. For purchasing information or additional information, please contact Dan or Toni Hines at 330-828-8899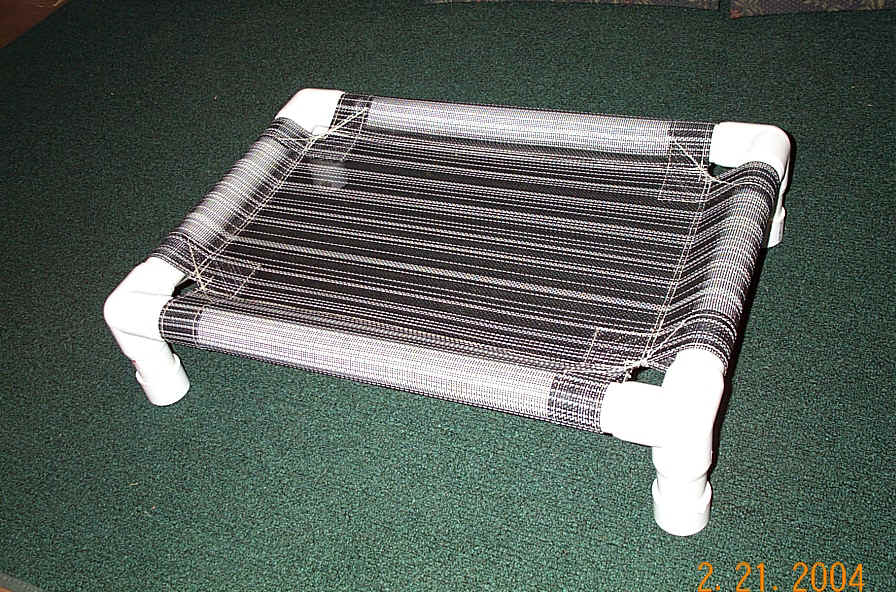 Last updated 05/19/05 email webscotty